Elul 5772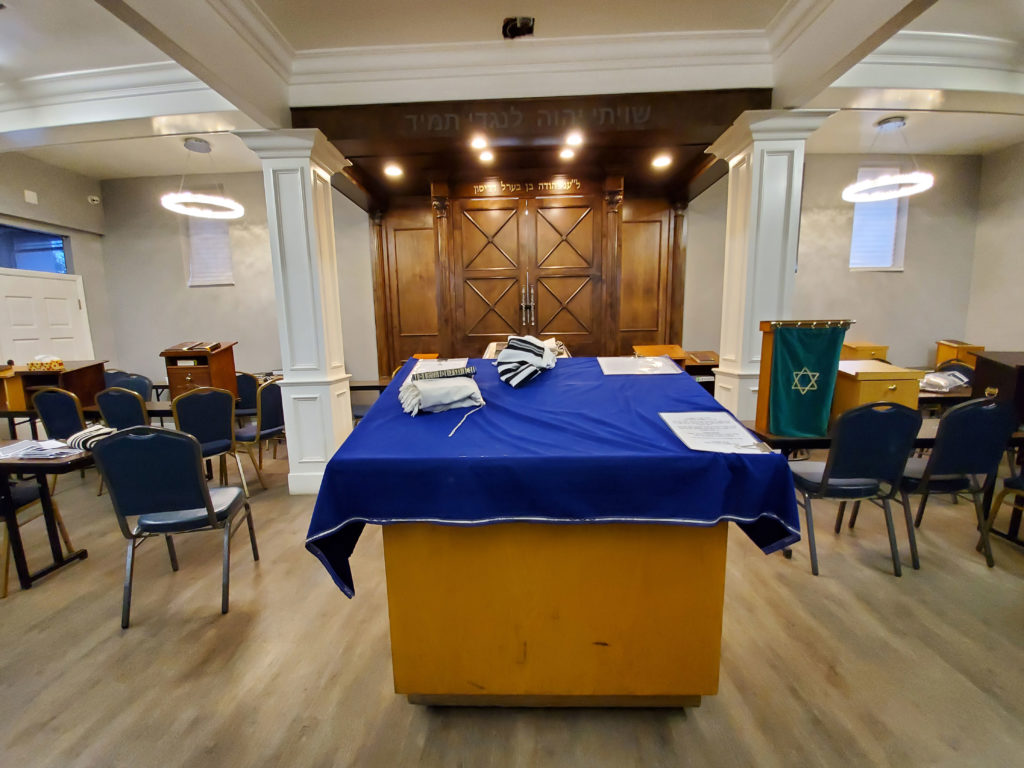 Dear Friend,
We hope you and your family are in good health.
Bais Tefila has expanded over the past year and looks forward to being your place of davening, learning, and simchas for many years to come. We are committed to furthering the growth of Torah and Yiddishkeit in our community and are proud of the Makom Torah we've created.
Bais Tefila, led by Rav Dovid Edelstein, provides invaluable and necessary services to our community. The Bais Medrash is open every night of the week for shiurim and chavrusah learning. We are excited to now have adequate space to provide a safe environment for our children, and have put much energy into improving our groups. We have hired experienced counselors and educators to develop schedules and programs so that our children will daven, learn and have fun each week. Every Shabbos we have a beautiful cholent Kiddush, and an elaborate shalosh seudos. During the winter, we have learning every Friday night with an oneg Shabos and for the summer we have a seed program with young men coming from different yeshivos to infuse torah into our community.
The women of Bais Tefila have a major part in our success as a Kehilla. We have started a monthly rosh chodesh event for women. The program includes a monthly video shiur given by the most talented speakers in the world.
Those of you who are already a part of Bais Tefila understand that you are involved in something that is meaningful, exciting, and where you can make a difference. You understand how unique and vital we are to this community. For those of you who have not, we invite you to come and join us.
In order for Bais Tefila to continue its work and do more for our community, it requires a steady source of funding to cover its expenses. Bais Tefila is currently enrolling members and we hope to welcome you and your family among its members.
At Bais Tefila, we understand that the high cost of living combined with the present economy makes it very difficult to afford shul membership. Therefore, we kept our dues affordable to help compensate for the economic environment.
Please speak to Steve Mazlin at 818-458-8885 for membership, special arrangements and programs.
In the meantime, please fill out our membership form, below.
Sincerely,
Kehilas Bais Tefila
---